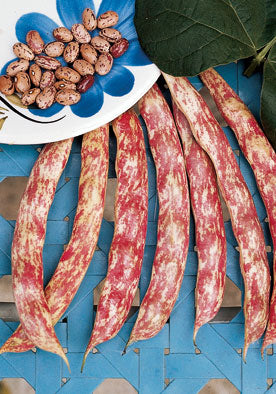 FAG396 - Borlotto Lingua Pole Bean Fagiolo Rampicante di Fuoco 2 NON-GMO
Item Number

Italian Name

Scientific Name

FAG396

 

Borlotto Lingua di Fuoco 2 

Phaseolus Vulgaris L.
Description 
A pole variety from green cones that needs support. Precocious bean producing long, straight, fleshly, medium reddish pods with a beige seed. 
Sowing Period 
Variety suitable for both spring and summer sowing. Harvesting is done in stages when the pods reach the length of 8 - 10 inches.