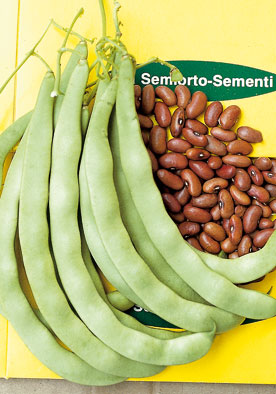 FAG400 -Garrafal Oro Green Pole Beans Fagiolo Rampicante Settembrino NON-GMO
Item Number

Italian Name

Scientific Name

FAG400

 

Garrafal Oro Sel. Settembrino 


 

Phaseolus Vulgaris L.
Description 
This climbing and early variety has with straight, long, wide pods and are medium green in color. Producing a black seed the plant needs to be supported.
Sowing Period 
March to mid-July to rows 32 - 50 inches  apart. The quantity of seed to be used is about 185-220 pounds / ha.