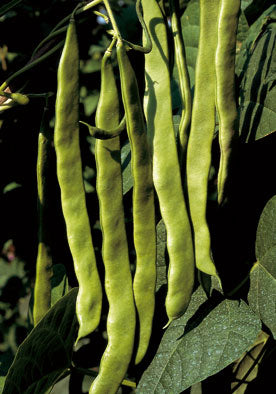 FAG387 - Super Marconi Pole Beans Fagiolo Rampicante Marconi a Grano Bianco NON-GMO
Item Number

Italian Name

Scientific Name

FAG387

 

Marconi Rampicante 

 

Phaseolus Vulgaris L.
Description 
An early climbing bean sugar pea plant. A very well thriving plant, it gives lots of straight, very long, large and flat bright green stringless pods. It needs to be supported such as poles and nets.  
Sowing Period 
From March to mid July in rows 20 - 28 inches apart.